---
Shri R. Madhavan, who assumed the prestigious role of President of Film and Television Institute of India (FTII) Society in September, recently graced the campus with his presence. As the President, he will be acting as Chairman of the Governing Council, Academic Council and Standing Finance Committee of the Institute. During his visit of two days (4-5 Oct, 2023), he engaged in a series of interactions and discussions that energised the FTII community of students, faculty and staff as a whole.
Shri R. Madhavan commenced his visit with a comprehensive campus tour, acquainting himself with the diverse facilities and educational spaces that FTII has to offer. He made it a point to interact with students, faculty members and staff, fostering a sense of unity and collaboration.
To gain a deeper understanding of FTII's academic structure and courses, Chairman held meetings with heads of academic departments from both the Film and Television wings. Furthermore, he sought valuable insights from student representatives regarding their expectations, reinforcing his commitment to cinema education. 
Shri R. Madhavan met with Section Heads and members of the FTII staff association, listening keenly to their perspectives and concerns. His thorough review of the institute's facilities and infrastructure led him to express satisfaction with the exceptional work carried out by faculty and staff, both in the academic and administrative domains.
During his visit, Shri R. Madhavan commended FTII for successfully conducting over 450 short courses under open learning vertical, Centre for Open Learning. He expressed his delight in organizing short courses without fee across India for learners from tribal communities as part of the "Aazadi ka Amrit Mahotsav" initiative.
Chairman Madhavan concluded his visit by underscoring the importance of maintaining childlike enthusiasm in the industry, recognizing it as a driving force for creativity and excellence.
Under the leadership of Chairman Shri R. Madhavan, FTII is poised for a promising future, committed to fostering talent and innovation.
Director Prof Sandeep Shahare receiving Chairman with a copy of Being FTII
Taking a break at Wisdom Tree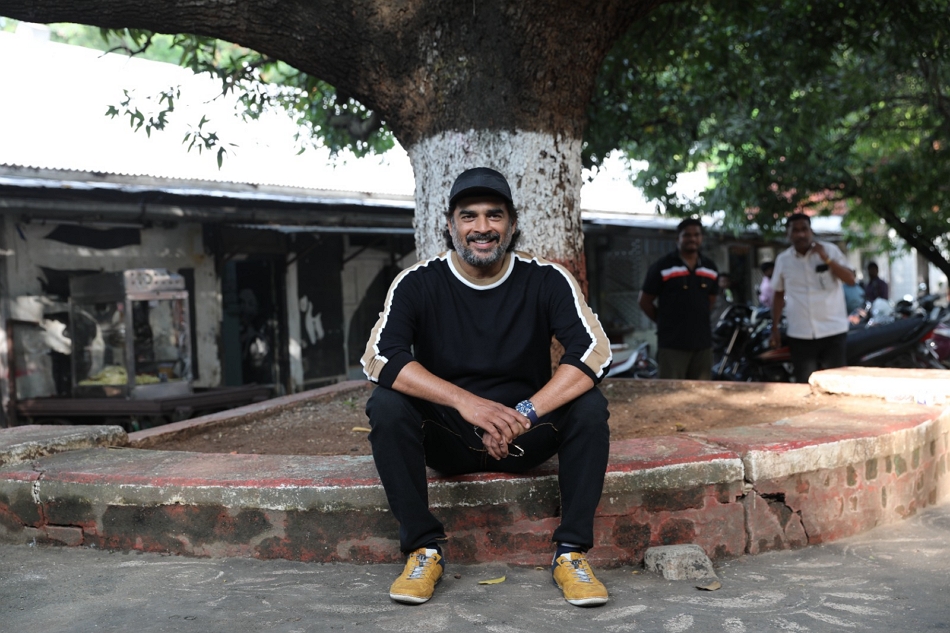 At Studio 1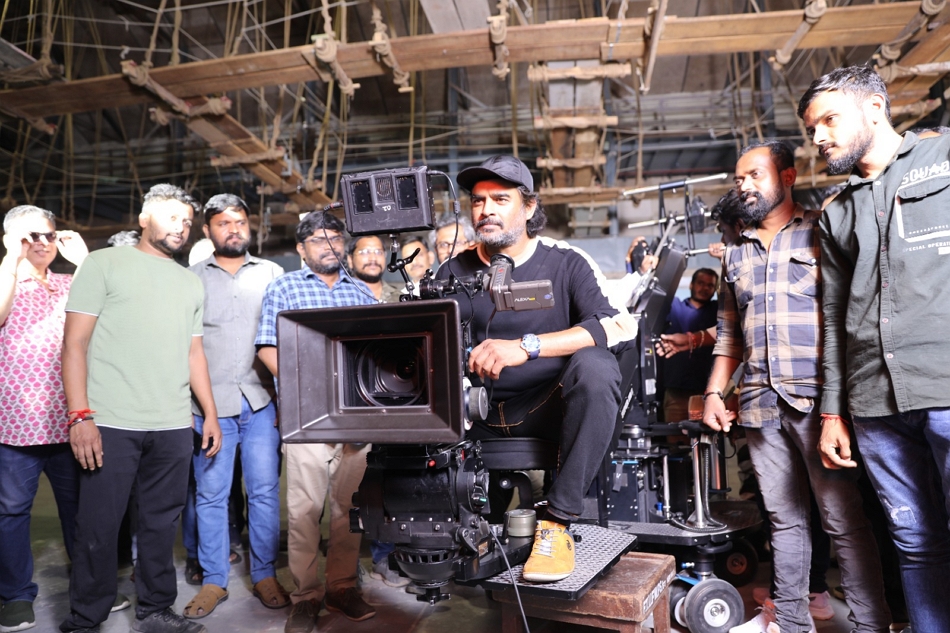 With students at Sound Re-Recording studio